Category: news on Jan 16th, 2020
CCMA/TV3 has called for volunteers to help subtitle some of its programs in Spanish, English, Arabic and Amazigh. This is a pilot test that will be carried out over the coming months and is part of the EasyTV initiative, which is part of the European Union's Horizon 2020 research and innovation program. The aim is "to check the the tools that in the future, will improve the access of different cultures audiences to Catalan television."
Those offered to participate in the project will not have to directly translate the content, but rather their task will be to collaborate on "the correction of texts generated by an automatic translator through an online platform". Subtitles will be generated before the program airs, so that when broadcast, each viewer can choose in what language they want to view them.
-----
Public call : https://twitter.com/tv3cat/status/1217380587515924482?s=20
Page to engage volunteers to participate: https://www.ccma.cat/easytv/
Press references: https://www.ara.cat/media/tv3-voluntaris-subtitols-traduccio_0_2381161997.html
Category: events, news on Nov 1st, 2019
Every year Barcelona organizes an encounter with science, technology, knowledge and culture. This year is on the 26 and 27 October. The Thirteenth Science Festival offers around 200 activities in 24 venues to find out about the research conducted in Barcelona and its area of influence.
See info in this link.
The activities bring all topics of scientific research within everyone's grasp and some of them do so within the framework of three famous personalities and events that have transformed society: the 500th anniversary of Leonardo da Vinci's death, 150 years since Dmitri Mendeléiev published the periodic table of chemical elements and 50 years since mankind reached the Moon.
This year the festival is for people of all ages, from young children under 6, boys and girls, to teenagers, families and adults with a new area of workshops and demonstrations for people aged 16 and up. Professionals from more than 150 organisations will tell you about their research and discoveries through many different formats in which science and technology often come together with games, the visual arts and shows.
The Thirteenth Science festival is increasing its commitment to digital content and reducing the event's environmental impact. You can find the full activity programme on this website, which you can also access using the QR codes on the signage. There will also be an information point and support staff to answer any questions in the Moll de la Fusta.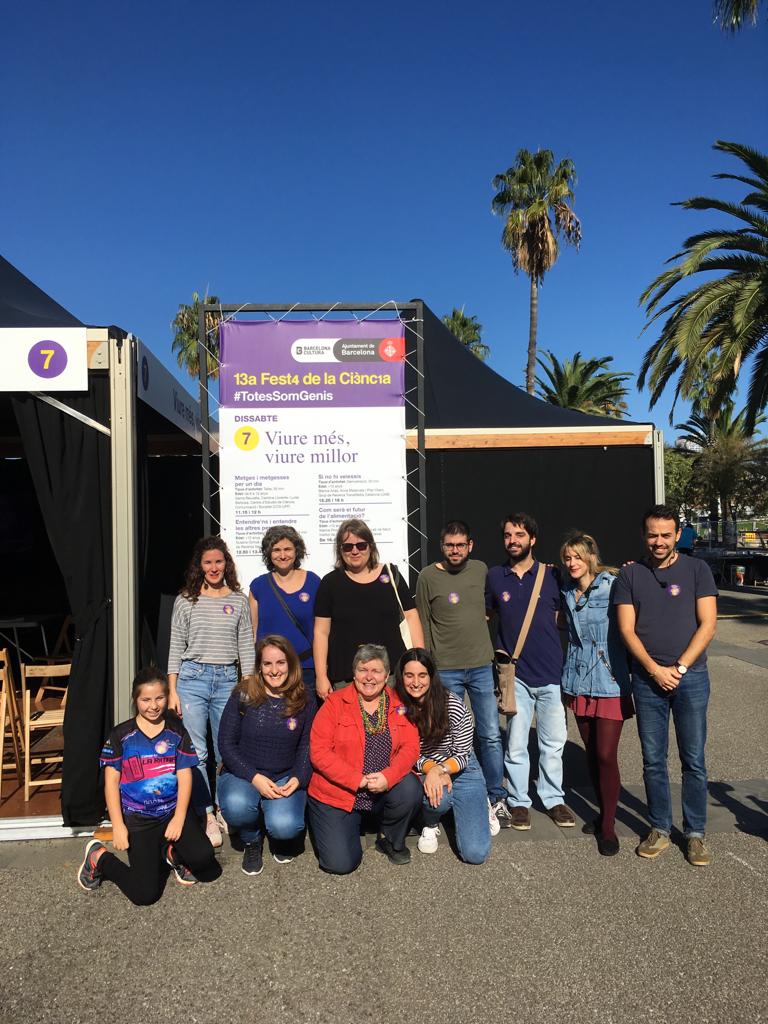 UAB organized a space "If you could not see" where all their H2020 projects were presented, including EasyTV, represented by Irene Tor Carroggio, Daniel Segura and Pilar Orero.
Category: events, news on Sep 27th, 2019
The Catalan Corporation of Mitjans Audiovisuals (CCMA) was present in the Future Zone area of IBC 2019 in Amsterdam, presenting the European ImAc and EasyTV accessibility projects in which both co-financed by the European Union participate in its H2020 program.
Jordi Mata, Francisco Mas and Jordi Fabregat, from the Department of Engineering of CCMA, were in charge of showing the progress in these projects.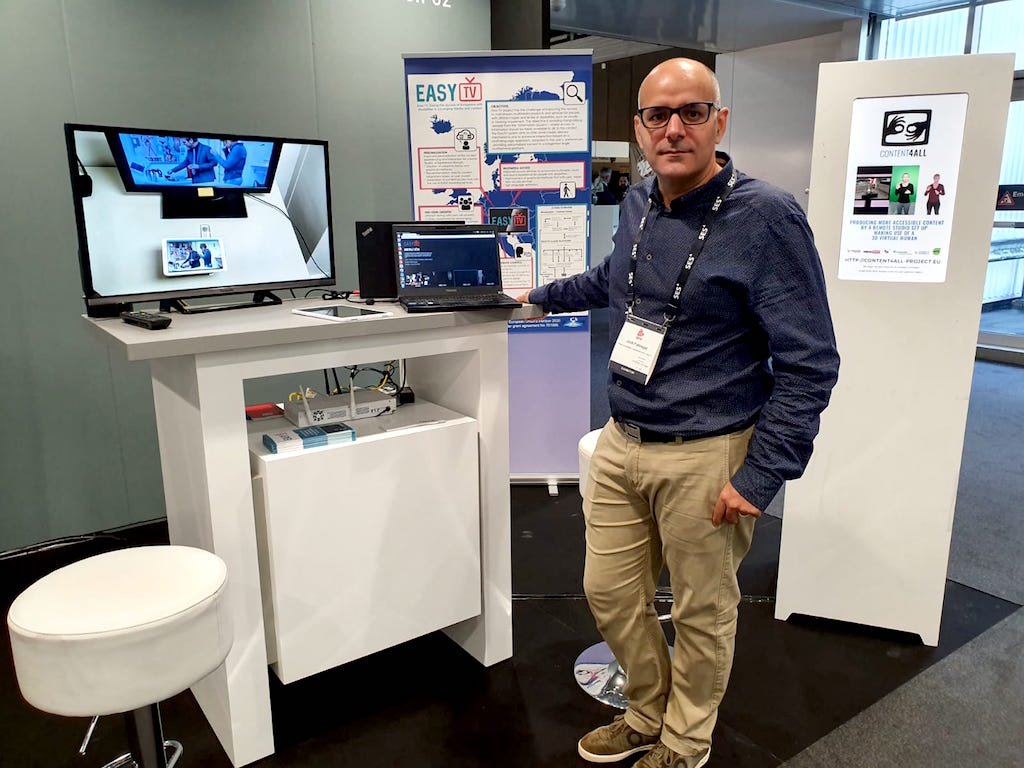 The ImAc project works on the integration of accessibility services into immersive experiences in 360º, attending to the needs of groups with vision, hearing, learning and elderly problems.
IBC has presented the latest version of its web player on different devices (PC, connected television, smartphones, tablets and virtual glasses HMD) with the different types of presentation and customization developed, such as synchronized content playback between the HbbTV TV and a tablet. At the same time the different professional tools for editing accessibility content have been shown.
The EasyTV project , based on the HbbTV hybrid television standard, shows a second screen application that offers accessibility solutions that complement the content of the main screen. You could also see a screen reader for HbbTV applications that allows people with visual difficulties to more easily access the desired content and a multilingual solution to create content such as subtitles or sign language through a collaborative crowdsourcing platform.