The Catalan Corporation of Mitjans Audiovisuals (CCMA) was present in the Future Zone area of IBC 2019 in Amsterdam, presenting the European ImAc and EasyTV accessibility projects in which both co-financed by the European Union participate in its H2020 program.
Jordi Mata, Francisco Mas and Jordi Fabregat, from the Department of Engineering of CCMA, were in charge of showing the progress in these projects.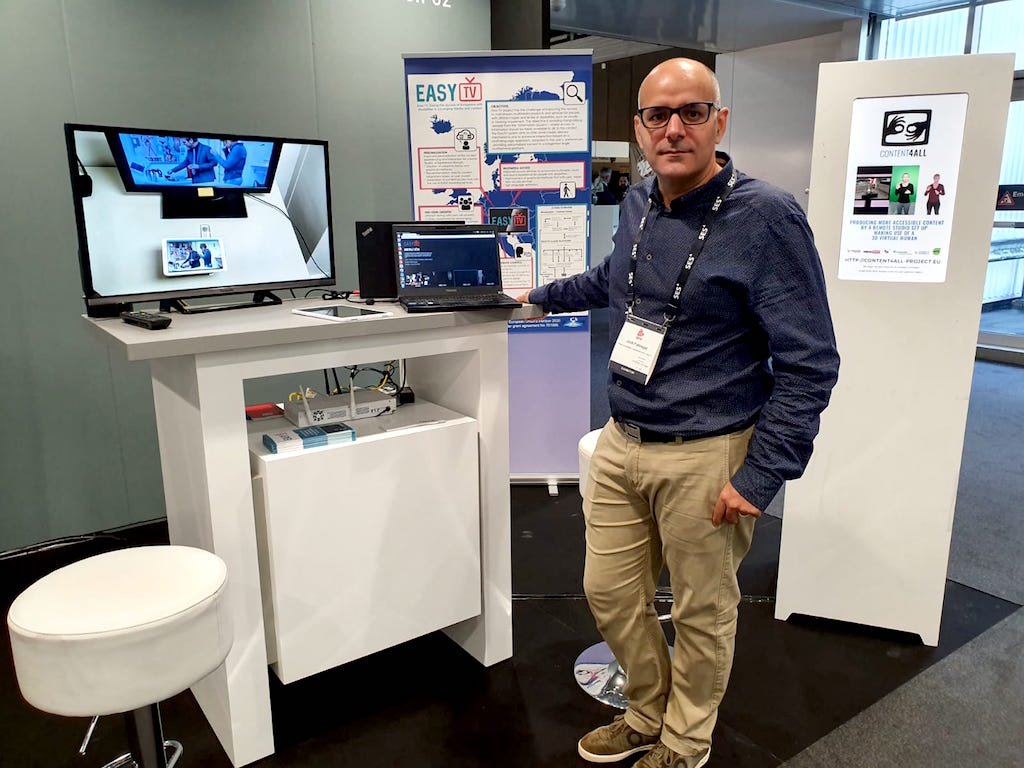 The ImAc project works on the integration of accessibility services into immersive experiences in 360º, attending to the needs of groups with vision, hearing, learning and elderly problems.
IBC has presented the latest version of its web player on different devices (PC, connected television, smartphones, tablets and virtual glasses HMD) with the different types of presentation and customization developed, such as synchronized content playback between the HbbTV TV and a tablet. At the same time the different professional tools for editing accessibility content have been shown.
The EasyTV project , based on the HbbTV hybrid television standard, shows a second screen application that offers accessibility solutions that complement the content of the main screen. You could also see a screen reader for HbbTV applications that allows people with visual difficulties to more easily access the desired content and a multilingual solution to create content such as subtitles or sign language through a collaborative crowdsourcing platform.